Stumpwork embroidery - a free guide
I first heard of the Stumpwork embroidery technique in the late 1980s which was perfect timing! 
I had sadly put my bobbin lace pillow away due to having a toddler around worried that he would pull out the pins and tangle my bobbins. 
Needlelace, a technique used in stumpwork, allowed me to continue my lacemaking, without all those pins! Of course, it also incorporated my love of embroidery in all its many forms.
I was lucky enough to attend a needlelace workshop with Kay Dennis around that time, and her passion for the technique encouraged me to take it further.
I had the basic embroidery skills already, and watching someone else create the lace helped me to correct the tension of my detached buttonhole stitches.

Simple stumpwork embroidery techniques
I don't know about you, but the 17th-century term Raised Embroidery gives me a better visual understanding of this art than the current name of Stumpwork.
There are many ways of creating the raised elements of a stumpwork design. Let's look at each of these.
Padding with thread
One or more layers of stitches, worked in alternate directions, acts as a padded base under a motif. I did this with the cream cotton thread in the photo below. I worked only half the motif, as a demonstration, and built up three layers in the center.

I then used a green hand-dyed thread and satin stitch over the padding. The second photo shows how the work slopes from the peak, down to the level of the fabric. If I had padded the entire area, the result would have looked like a ball cut in half. To me, it resembles a field sloping down to a river, perhaps.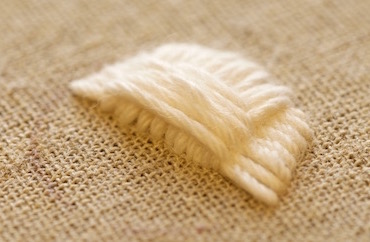 Fig 2 - Padding worked in DMC Soft Cotton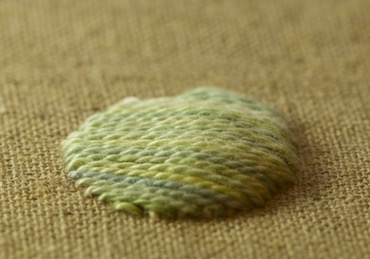 Fig 3 - Satin stitch over the padding
Padding with felt
You can also use felt to raise your stitching off the surface fabric. Trace the shape onto paper, then cut it from the felt. Then cut two successively smaller pieces. Match the felt color to that of your embroidery thread to eliminate the chance of it showing through your stitching.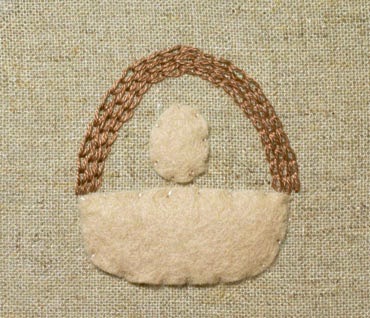 Fig 4 - Felt padding for basket and head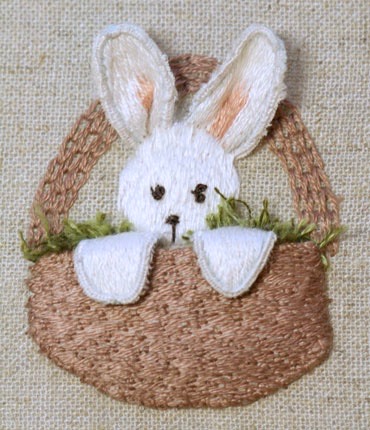 Fig 5 - Finished project
Attach the felt shapes to your project with tiny stitches around the edge, starting with the smallest piece. The center will then have more depth than the edges. Work your embroidery over the top of the felt.

I used this method for the bunny's head and basket stumpwork tutorial pictured in Figures 4 and 5. You can also add small flowers around the bottom of the basket. 
Raised stitches
You can use various stitches to add a 3D effect to your stumpwork embroidery. These include bullion knots, woven, detached and couched stitches.  
Some stitch names even give you a hint, like raised fishbone. raised buttonhole flowers or velvet stitch.
The photos below show raised stem band. Take short straight stitches across the width of the shape. Turn the fabric by 90 degrees, and work rows of stem stem, slipping the needle under each of your foundation stitches without piercing the fabric. If you require further height, you can lay padding threads under the horizontal stitches before working the stem stitch. You can check out my entire stem stitch tutorial for other ways of working this stitch.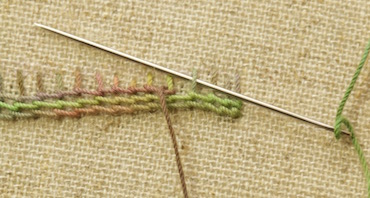 Fig 6 - working raised stem band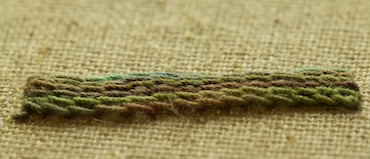 Fig 7 - Raised stem band complete
Detached stitches come into their own, when doing stumpwork embroidery. One of my favorites is the needlewoven picot., which I used in my bunny tutorial.
Attaching slips
For this technique, work the embroidery on a separate piece of fabric or canvas, known as a slip. In the sample here I used French knots which give a slightly raised appearance by themselves.
I then cut out the stitched shape, leaving a small amount of extra cloth around the outside. I turned the raw edges to the back before attaching it to my main fabric. To give a little extra dimension, I tucked some soft cotton thread underneath.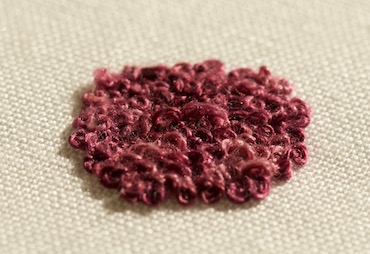 Fig 8 - Stitched french knots slip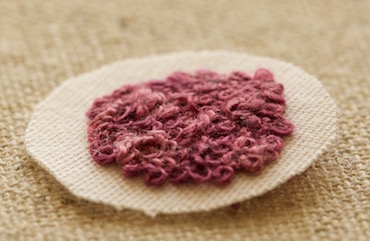 Fig 9 - Slip cut out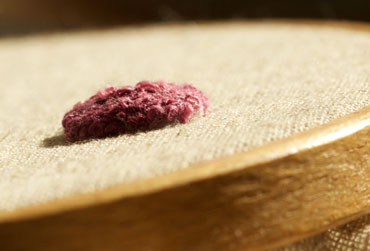 Fig 10 - Slip attached to project
Wired shapes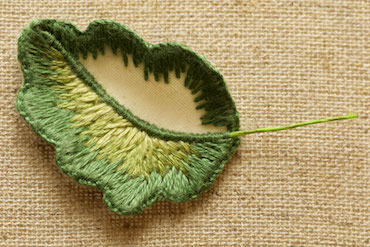 Fig 11 - Wired leaf in progress
If you need additional shaping, couch wire along the edge of the piece. Buttonhole over this wire and then fill the area with your chosen stitch. I used long and short stitch for the sample shown in Fig 11. Cut around the shape, close to the edge, when completed.
You will often find flower petals and leaves handled in this manner in stumpwork embroidery designs. For leaves you can also add a wire vein.
If your design has a background of flat embroidery, do that first. Then attach the raised and freestanding pieces, leaving those closest to the viewer until last. The sections closest to the viewer will then overlap those further back and look more natural.
Needlelace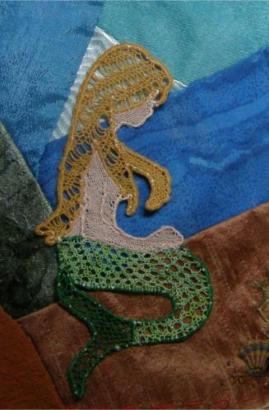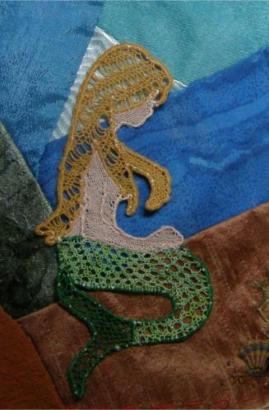 Fig 12 - Needlelace mermaid
One of the primary advantages of using needlelace is that it doesn't fray, so it isn't necessary to turn under the edge.
You will need to make up a needlelace pad on which to work. This pad comprises three layers of fabric, a paper pattern and a covering of sticky backed plastic.
Only the stitches holding a couched thread (or wire) around the outside go through all layers. The rest of the stitches loop under and through existing stitches to form a separate lacy fabric. 
Once completed, snip the stitches that hold your work to the backing to release the lace.
You can then attach the lace to your project, often draped over a padded area. It is ideal as clothing for mini figures.
I used my little mermaid figure on a crazy quilt block, which sadly went out for a "Round Robin" and never returned to me. 
You might like to try my beginner's heart or the little daffodil if you want to try needle lace for yourself.
Read more information on the history of this type of lace.
Keep in Touch with Stitchin'Times Newsletter