Unlock the Secrets of Needlework: Tips and Techniques for Stunning Results
Even if you've never tried embroidery before
In 2006, I created this website to introduce embroidery enthusiasts to new and exciting styles. To my surprise, it quickly gained popularity and attracted a dedicated following of visitors to my virtual home.
As an embroidery enthusiast, my aim is to equip you with a plethora of tips and techniques that will ignite your creativity and enable you to produce breathtaking embroidery projects.
Whether you're a seasoned embroiderer or just starting out, you'll find a wealth of new stitches and ideas that will inspire you to explore uncharted territory and experiment with unique combinations.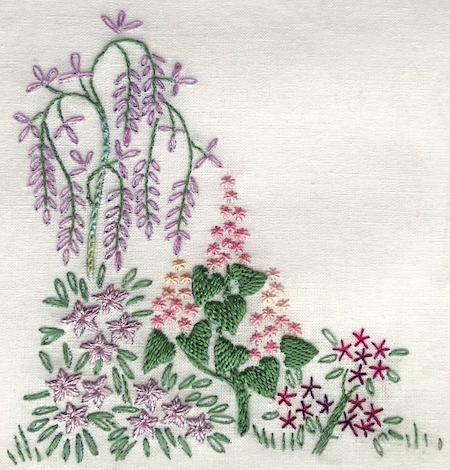 How can I help you?
If you're passionate about preserving the art of hand embroidery but find yourself struggling to master the various techniques, fear not - I'm here to lend a helping hand.
Perhaps you need:
Somewhere to turn to for a new embroidery stitch.
Clear easy to understand step-by-step diagrams and photos.
Projects that you can stitch as is, or ideas for varying them.
Downloadable patterns for blackwork, cross-stitch, hardanger and needlepoint.
With your newfound stitching skills, you have the power to transform your home decor into a personalized oasis that exudes warmth and hospitality. From creating unique pieces for yourself, to crafting thoughtful gifts for loved ones, the possibilities are endless.
And why stop there?
By sharing your knowledge and teaching others the techniques you've learned, you can inspire a whole new generation of creative stitchers. So go forth and let your needlework skills shine - the world is waiting to be adorned with your beautiful creations! 
Where do I start?
If you're a complete beginner it's important to start by familiarizing yourself with the necessary equipment. Take some time to browse the equipment section and gather the supplies you'll need.
Once you have your materials, head over to the stitch library and choose a stitch that catches your eye. If you're new to needlework, this is a great way to get started and learn the basics.
For more experienced embroiderers, there are plenty of techniques to explore and experiment with. From freestyle embroidery to following a chart, there's no shortage of options to try out.
Don't be afraid to test out different techniques until you find your favorites - who knows, you might discover a new passion!
Blackwork is achieved by stitching geometric patterns with varying densities of thread to create a striking contrast between the negative space and the stitched areas.
If you are interested in trying this technique, you can find downloadable blackwork patterns on the website along with clear, step-by-step instructions and photos to guide you through the process.
Cross stitch embroidery is often used to create decorative pieces such as samplers, wall hangings, pillows, and ornaments. 

If this technique appeals to you, check out my downloadable cross stitch charts on the website along with clear step-by-step instructions and photos to get you started. 
Hardanger embroidery involves creating geometric patterns using satin stitches, cutwork, and needle weaving. The technique is achieved by cutting away threads from the fabric to create a lacy effect and then filling in the remaining areas with intricate stitching.
I have a selection of downloadable patterns and a series of lessons for you to try.
Redwork embroidery involves creating designs using red thread and simple stitches including running stitch, backstitch, or stem stitch. The simplicity of the technique made it accessible to beginners and allowed for quick and easy production of decorative pieces.
Learn more and try a free pattern of this hen and eggs.
Crazy quilting is a type of needlework that involves piecing together irregularly shaped fabric pieces to create a unique and eclectic design.
The seams between the fabric pieces were often covered with decorative stitches such as feather stitch, herringbone stitch, or chain stitch.
Stumpwork involves creating raised elements using wire, padding, and embroidery stitches. Stumpwork can be used to create a variety of decorative pieces such as flowers, insects, animals, and figures.
Have a try at stitching the little Easter bunny in a basket. 
Pulled thread embroidery is worked white on white. The fabric threads are pulled tight forming a lacy pattern which is more visible than the stitches. 
Try a free sampler that includes various types of pulled work along with other whitework techniques. 
Learn through video and written tutorials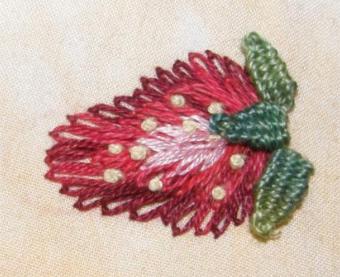 If you're looking to improve your needlecraft skills, my short videos are a great place to start. They cover the basics and provide a solid foundation for more advanced techniques.
If you're eager to dive into a project right away, check out my free tutorial list.
Extras!
Once you have completed your project there are ideas for finishing techniques. 
If you are interested in the history of embroidery we also have you covered. 
Looking for a job in the sewing sector? 
I am sure you have questions you would like answered?
Perhaps you would like to contact me directly or read my personal stitching story.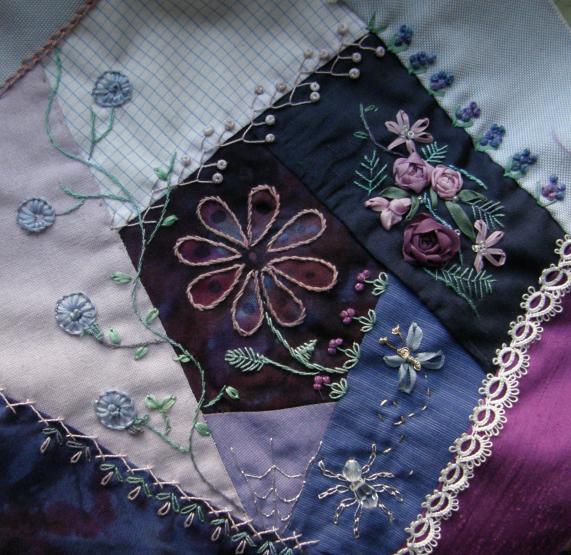 Keep in touch via Stitchin'Time
If you're eager to stay up-to-date on all of my latest tutorials and articles, be sure to sign up for my newsletter!
By subscribing, you'll be among the first to know about new pages, products, and additions as soon as they're released. Plus, you'll receive exclusive bonuses like behind-the-scenes access to ideas I am working on and the opportunity to provide feedback on what you love (or what I might have missed).
And don't worry - signing up is completely free and your personal information will never be shared with anyone else.
So why wait? Join my community today and never miss a beat!