Sewing Jobs
If you're good with a needle and thread or a sewing machine, there are loads of sewing jobs you can do from home.
Hemming pants or jeans, fixing zippers, sewing curtains, or designing embroidery patterns can all earn you some extra cash while doing what you love.
Make Do and Mend
If you grew up with the "make do and mend" mentality, these tasks are a piece of cake.
And guess what? They're in demand skills!
With the global recession, people can't always replace their damaged clothes. So they're on the hunt for someone who can fix them up and give them a second chance at life. Who knew that sewing and patching could be so valuable?
People buy new stuff all the time, but it often doesn't fit right. They've got to shorten it or take it in.
Have you ever seen curtains that are too long for the window but don't touch the floor? That's because the owner doesn't know how to alter them.
If you do, then there's a sewing gig waiting for you!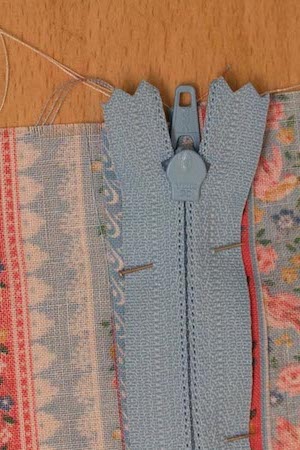 Can you sew in a zipper?
Create it!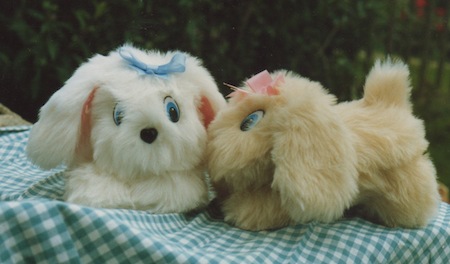 A pair of furry puppies I made, many moons ago!
Maybe you're better at making stuff from scratch than fixing it?
Believe it or not, people still tie the knot and those wedding dresses and bridesmaid gowns cost a fortune.
If you can make a dress that'll make a girl feel like royalty and turn a tomboy into an angel for the day, you can make some serious cash.
When it comes to kids, sure, store-bought toys and teddies are great. But let me tell you, a rag doll that's been stitched up by hand? That's the real deal.
I should know, I made soft toys and hand puppets for years. And let me tell you, I never had a shortage of folks wanting to buy them off me at craft fairs. Now there's Etsy...
Embroider it!
So, you like sewing and embroidery by hand, right? That's why you're here.
Well, guess what? You can make some cash doing some not-so-common sewing gigs.
See those patterns in the needlework stores? Someone has to test them out before they hit the shelves. How else are they going to get a photo for the cover?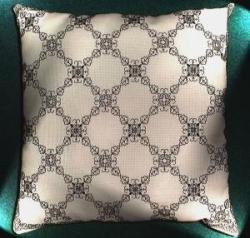 If you're a speedy and tidy stitcher, why not email your favourite designers and ask if they need test stitchers? They might be chomping at the bit to sign you up! I know I was when I was building my team.
Or, if you're feeling creative, why not try designing your own embroidery patterns?
You don't always need to be a whiz at drawing, so don't be scared to give it a go. There are loads of counted embroidery techniques that use a square grid, like cross stitch and hardanger.
If the idea appeals why not check out my ebook Stitch Your Own Business to learn more.
Teach it!
Old school needlecrafts are on the brink of extinction.
But if you've got the skills, why not make some extra cash by teaching sewing or embroidery?
You choose the schedule - evenings, all day, or weekends. There's a shortage of experienced tutors out there. If you're happy to travel, go to the national shows and teach there.
Or keep it local and ask your nearby needlework shop if they've got space for a class.
The needlework magazines often list clubs and groups with a name and number to call. Why not check to see if they want a hands-on workshop at their next meeting?
Again, I have shared full details on what is involved in the ebook I mentioned above.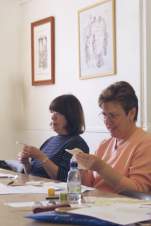 Do it!
You can find loads of sewing jobs to do from home if you're up for it. Ready to give it a shot?
Keep in Touch with Stitchin'Times Newsletter