Free Cross Stitch Patterns Elephants
Free cross stitch patterns - elephants
In a previous newsletter I asked what you would like to see in my free cross stitch patterns. Elephants came the answer! So here is a printable easy elephant cross stitch design for you to stitch.
I stitched mine in pink, but you could use more natural colours if you prefer.
He would make a wonderful card if you have forgotten somebody's birthday. Just add "Sorry I forgot" underneath. He is small and easy to stitch so will take you just a couple of hours to complete. Of course, real elephants never forget (or so the story goes).
A row of elephants, tail to trunk, would look great as a border along a pair of curtains or even stitched using waste canvas on a child's clothing or bed-linen.
In the key below the chart I have given the finished size when stitched on three different fabric counts.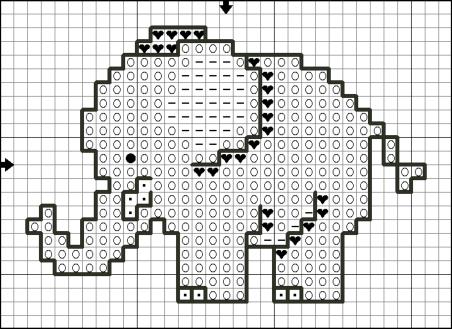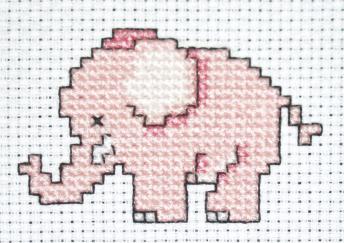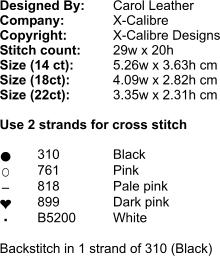 Copyright information
I made this pattern available for visitors to www.needlework-tips-and-techniques.com.
I gave you permission to print a copy and stitch it for your own use or as a gift. Please do not abuse my trust and use the free cross stitch patterns for personal financial gain.
Therefore, do not reproduce the chart and sell it, or include it on your own site. However, I am happy for you to print the chart and stitch it in small numbers to help raise money for charity, especially if it is one that will benefit these wonderful animals. 
Keep in Touch with Stitchin'Times Newsletter
Free Cross Stitch Patterns Elephants