Free cross stitch patterns - elephants
We asked what you would like to see in our free cross stitch patterns. Elephants came the answer! So here is a printable easy elephant cross stitch design for you to stitch.
I stitched mine in pink, but you could use more natural colours if you prefer.
He would make a wonderful card if you have forgotten somebody's birthday, just add "Sorry I forgot" underneath. He will only take you an evening to stitch. Of course real elephants never forget (or so the story goes).
A whole row of elephants, tail to trunk, would look great as a border along a pair of curtains or even stitched using waste canvas on a child's clothing.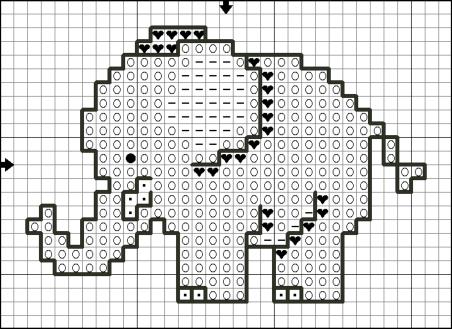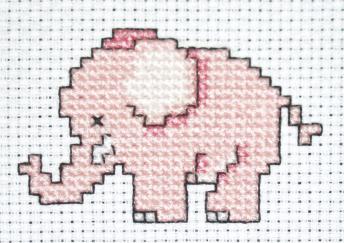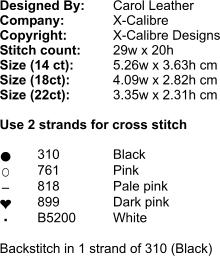 Copyright information
This pattern is made available for visitors to www.needlework-tips-and-techniques.com.
You are given permission to print a copy and stitch it for your own use or as a gift. Please do not abuse my trust and use the free cross stitch patterns for financial gain.
The chart is not to be reproduced and sold, but you are allowed to stitch and sell a small number of elephants to help raise money for charities.
---
---
Nov 20, 17 07:45 AM

Arlington Court's needlework collection is extensive. Enjoy these photos of my favorite pieces on display.

Oct 19, 17 05:04 AM

The first page in our cross stitch section. Links to freebies, lessons, beginner kits, advanced techniques like stitching on evenweave and working fractional stitches and more

Oct 10, 17 10:50 AM

Let me help you learn how to embroider, with step by steps and free designs to start you off.