Free Christmas cross stitch chart
Many sites offer free Christmas cross stitch charts and I wouldn't want YOU to miss out! So here is a cute Christmas cross stitch Penguin bringing his gift of gold to the baby Jesus, as my gift to you. He won't take you long to stitch.
You could use him on a Christmas card, or a gift tag for that present for a special loved one. Or make him up into an ornament and hang him on your Christmas tree.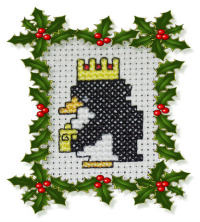 You may view this page in the middle of summer, and Christmas is but a distant thought, but it's never too early to think about your Christmas stitching! Make your cards and gifts throughout the year and you will be ready for the festive season when it arrives.
If you have left things a little late, no worries, as you will have this free Christmas cross stitch chart completed in just an evening! There are no fractional stitches to worry about and simple blocks of colour making him ideal for a beginner to the craft. 
Click on the following link if you need help or information about how to cross stitch.
Click for more of my free cross stitch patterns on the site.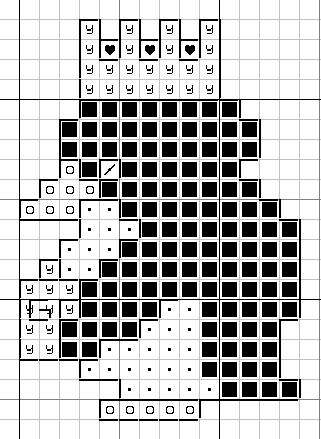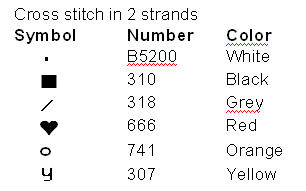 Copyright information
I have made this pattern available for visitors to www.needlework-tips-and-techniques.com.
I give you permission to print a copy and stitch it for your own use or as cards for family and friends. Please do not abuse my trust and use the free cross stitch patterns for financial gain.
Please do not reproduce and sell the pattern, but you may stitch and sell a few penguins to help raise money for charities.
Want more?
Don't forget to sign up for Stitch'Time so that I can let you know when I add new freebies and other information to the site. All you need to do is to pop your e-mail address and first name in the box below and click on the subscribe button. It's free and I will never pass your e-mail address to anyone else.
Keep in Touch with Stitchin'Times Newsletter