Free Hardanger Patterns: Add a Touch of Elegance to Your Christmas Cards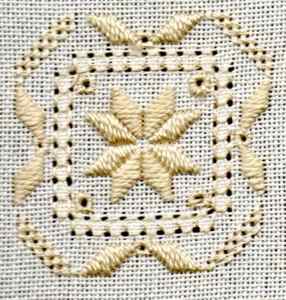 My Christmas present to you this year is an addition to my free Hardanger patterns. For a long time I thought the central motif was a star, but have since learned that it is actually an eight petalled rose. 
You can mount this quick to stitch Hardanger design in a card and give it to someone special.
Even beginners can tackle this, as there is no cutting to be done!
What do I need?
22 count Hardanger cloth or 28 count evenweave
Sizes 5 and 8 perle cotton (red and green, or just white, your choice)
card and double sided tape for mounting
How to stitch your Hardanger Christmas card
Download and print your chart using this link 
As with all of my free Hardanger patterns, start by finding the centre of your fabric, and marking it with a glass headed pin. Pop your fabric into an embroidery hoop to make the stitching easier.
Central Satin stitch motif
Thread up with a longish length of the no. 5 thread (this is the thicker of the two) in either green or white.
Following the chart, work the satin stitch motif by counting up two threads from the centre and then working the top right diamond shape first.
When you complete this shape, run the thread through the back of the stitches so that you are in the right position to stitch the adjoining shape. Work your way around the motif in this manner.
If you run short of thread, remember to finish a shape before re-threading. If you join in a new piece of thread in the middle of a shape it will show, as the old thread will look dull and the new one will still be shiny.
Four sided stitch border and eyelets
Next, thread up with the finer, no. 8 thread and work the four-sided stitch around the central motif. You can pull this tightly to produce a lacy effect or just leave the stitches at a normal tension, the choice is yours.
I love working four sided stitch and have on many an occasion got carried away and worked too many, so check the chart often, to make sure this doesn't happen to you.
While you still have the fine thread in your needle, you can work the square eyelets in the center of the motif and in the corners. Pull these tightly to form a central hole. If you wanted to get fancy, you could even stitch these in a gold metallic thread, but it isn't the easiest fiber to work with!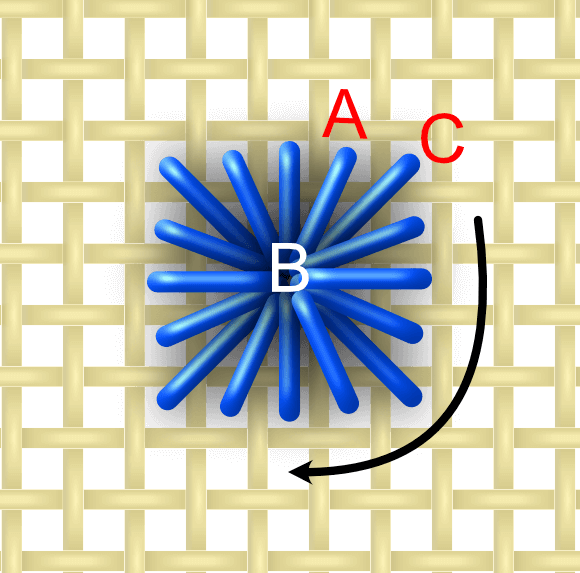 Small square eyelet stitch diagram
Satin stitch holly leaves and berries
Back to the thicker thread now for the satin stitch holly leaves around the outside. Then pop another eyelet in the centre of each group to represent a berry.
Cable Stitch
All we have left to do is the cable stitches in each corner. Use the finer thread and pull firmly. 
Follow the diagrams below noting that the centre row of holes will end up being used twice.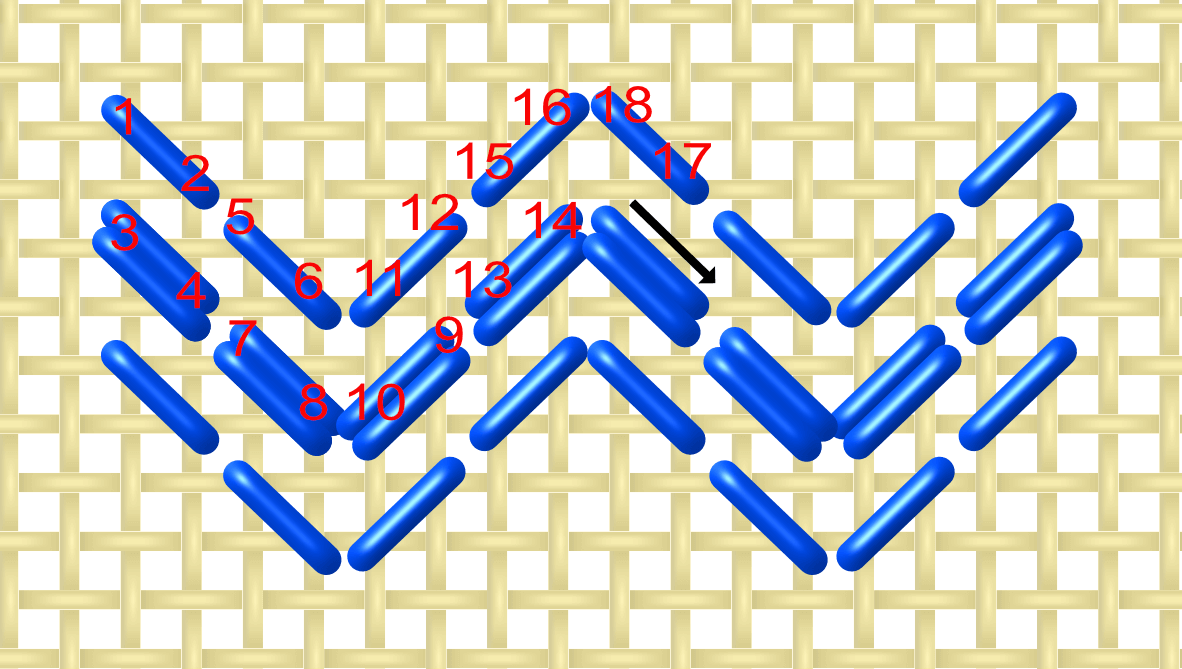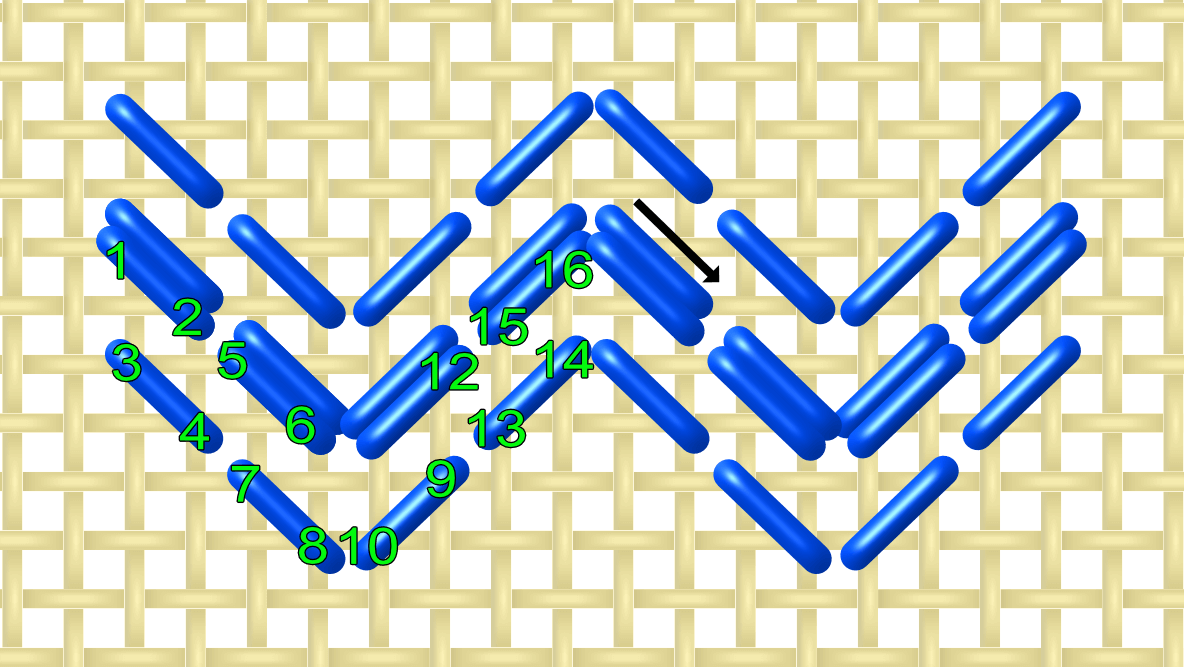 With all the stitching complete the only thing left to do is mount your free Hardanger patterns in cards ready to send off to your friends or family.