poem into a cross stitch chart
by LINDA TURNER
(SUFFOLK)
Hello, I have a poem that I would love to cross stitch for my Daughter. I have absolutely no idea how to chart, my husband did try for me, but it was very hit and miss. Do you chart for people? if not can you please point me in the right direction. Many Thanks.
Look forward to hearing from you. Linda


Carol responds...
I am afraid I am no longer able to chart for people, Linda. There just aren't enough hours in the day. :(

However, most of the cross stitch software available nowadays will enable you to input text and convert it to either cross stitch or backstitch letters for you.

As an example I just entered two pieces of text into MacStitch and asked it to convert it into cross stitch using two of the many fonts on my machine. It produced the following...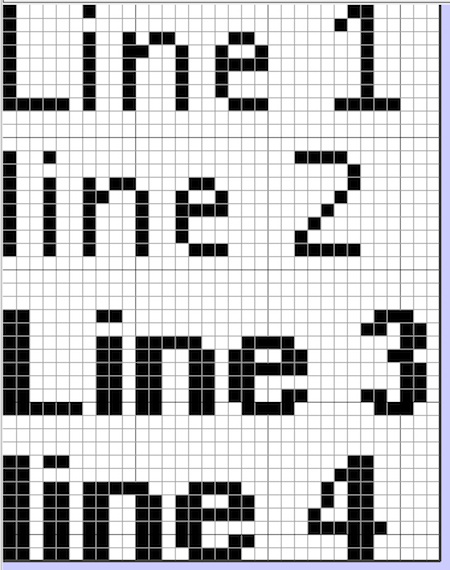 I could also have chosen to center the text, make it bold or italic.

There is also a check box that allows you to have the text produced as Petit Point. This would enable you to stitch it over 1 fabric thread instead of two, so that the letters are smaller in comparison to the rest of the design.




I hope this helps.

Regards,

Carol