auto-backstitching software
I would like to know what is the best software to use to print up any kind of pictures I have. I would like one that inserts the back stitches automatically (outlines). I know there are some programs that you can manually put them in, but is there one out there that can calculate it on it's own?


Carol answers...
When you ask any cross stitch software to import a photo or graphic and turn it into a cross stitch design, it will only normally put in the cross stitches themselves.

Deciding where to put in the outline in backstitch, is left to the designers skill.

However, the program I use when working on my PC, Easy Cross, does have a function where it can put outlines in for you at your command. There are four options...


Between colours

Around selected colour

Around All colours

All colours
...as shown in the screenshot below.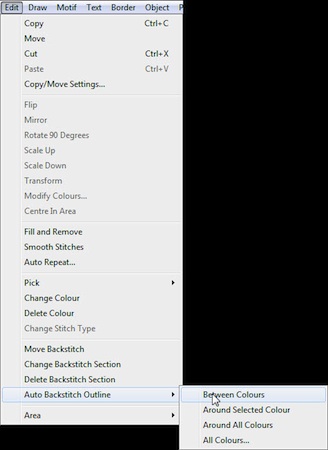 When you pick one of these options the cursor changes to a large crosshair. You then position this cross hair over the first colour and click. Next put it over the colour next to that first one, and click again. A backstitch outline will be drawn where the two colours meet.
As an example, in the chart below I first used the "between colours" option. I first clicked on the background colour and then on the yellow area. The backstitch was inserted around the edge of the yellow area only.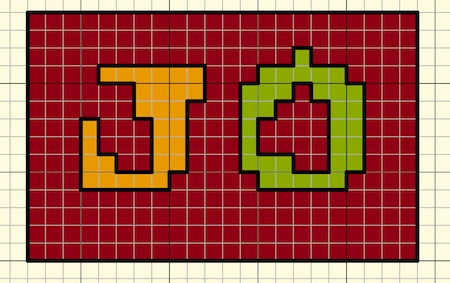 Next I clicked on the green letter, and the background colour. The green area was outlined around the outside. However, the centre area of that section was NOT outlined. To outline that, and around the edge of the red background area, I had to pick "around all colours".
These different options are very useful depending on the design you are working on. They certainly save a lot of mouse clicking when working on simple designs!
Regards,
Carol